Carpet Cleaning Tips: From the Pros at PRO!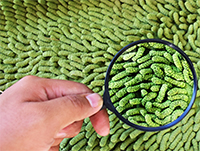 Apparent Carpet Soil vs Real Carpet Soil: The Summer Carpet Care Tip From PRO
Do you ever wonder why carpet, although thoroughly cleaned, remains appearing dingy or dirty? Do you have very old carpeting and wonder why a professional carpet cleaning cannot bring it back to its "like new" state? While we often receive raving compliments about our work—even with very old carpeting or upholstery—there are occasions we return to a client's location to "redo" the carpet cleaning work a second time, and still the customer is less than satisfied with the results. Apparent soil is a common reason for this occurrence.
Real Carpet Soil: It's why we clean carpeting
Walking, playing, having a pet, dropping food, making slime—living daily life—these all happen in our carpeted rooms. While we think we do a good job of cleaning up after ourselves, taking shoes off at the door, wiping up spills, etc., our homes still need regular cleaning. Carpeting is no exception. Items can even become stained, more quickly than we can imagine. Regular cleaning maintains our carpets and upholstery and removes the everyday soil that we add just by living as we usually do. Specialty carpet care is available too, including odor removal for pets, or stain removal for that plate of spaghetti on mint-green carpet. But even if we maintain our carpeting and upholstery regularly, time and use have another effect.
Apparent Carpet Soil: What is it?
In our carpet cleaning business, we are diligent about the dirt, stain and odor removal process; however, with older carpets, something else potentially lurks beneath what we can remove. Over time, carpet and fabric fibers become crushed, damaged and exposed to light. This breakdown, although seemingly small, shows through after very regular use or a significant length of time: this is "apparent carpet soil". The variation in fiber shape, and angle to adjacent fibers, causes light to reflect differently. As this light reaches our eye, we perceive those fibers as dingy, gray or less vibrant than the surrounding fibers. Apparent carpet soil, by definition, is the change in the fiber that occurs through use, abrasion or damage, inherent to the fiber, and cannot be removed by cleaning.
Prevention: What can be done about apparent carpet soil?
Once the carpet or upholstery fiber is damaged, it is very difficult if not possible to recover; however, apparent carpet soil can be prevented to some degree. Have you wondered why carpeting manufacturers recommend regular, and seemingly over-frequent carpet vacuuming? This is not only to remove real soil from carpet to prevent accumulation, but also to lift and maintain the original shape of the fibers. This lifting and maintenance helps to prolong the life of your carpeting and preserve its proper shape. Therefore, reading labels and care instructions is vital to reducing wear and preventing apparent soil, especially for high-traffic areas in your home or office.
Questions about apparent carpet soil?
Do you want to know whether a carpet cleaning will produce the results you want? While there's no way to predict with 100% accuracy, our technicians are highly experienced with a variety of fabrics and fibers. Both senior and junior technicians are also IICRC Certified, so they have the education, training and expertise to advise you on the probable results when we arrive to clean your carpeting. You can rely on our professional team for carpet cleaning advice and service. Just ask!
If you have questions... Give us a call at 651-645-0244!
Custom Carpet Cleaning - Safe and Green! When you call the professionals at PRO, we're happy to accommodate your request for a completely green carpet cleaning! Just let us know you prefer vinegar or plain water over standard carpet cleaning products, and we will happily adapt our process to meet your request. We're interested in helping you maintain cleaning standards that meet the special needs or desires of your household. Just ask!
All tips provided by Professional Carpet & Upholstery Cleaners are recommendations for a best-practice process and may not be indicated for certain types of fiber. Please check with your manufacturer, manufacturer's warranty or call the professionals at PRO with any questions about the application of this process. This tip is presented as a guideline only, and Professional Carpet & Upholstery Cleaners does not warranty or guarantee results of this process unless recommended for the specific fiber type upon inspection.
Back to Carpet Cleaning Tips home >