Carpet Cleaning Tips: From the Pros at PRO!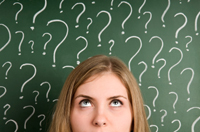 November Carpet Care Tip from PRO: FAQ
This month we're opening a new page including the frequently asked questions we get through calls, inquiries and professional carpet and upholstery care projects! As you may imagine, we get a lot of questions, from "how do you handle tough stains?" to "what about getting homemade slime out of carpet?". Here are just a few:
Carpet Cleaning FAQ, from the PROs!
Why is IICRC Cerficiation important?
Each technician on our staff has completed IICRC certification specific to the various services we offer, including stain removal, carpet cleaning, upholstery and drapery cleaning, and more, allowing them to develop years of targeted expertise and training for each particular need. Guided in their training by experts in each industry, our techs have become versed in nearly every IICRC carpet-cleaning-related offering. Learn more >

Do you offer tips on how to remove stains or prep areas to be cleaned?
Yes! It's one of our favorite things to do! Check out this long list of tips on everything from red stains like cranberry and juice, to slime and kitty hairballs: Read Our Carpet Cleaning Tips >
How is your process eco-friendly?
We're IICRC certified carpet cleaners using a green/non-toxic pH-balanced carpet cleaning process and select products that are safe for children and pets. We've also incorporated customer requests and offer hot water extraction only, as well as vinegar cleaning (for those who prefer this popular cleaning solution) as carpet cleaning options, upon your request. Read on >
Do you treat pet odors and stains?
Yes, and we have a tip for immediate in-home prep/treatment, too!
What special treatments can you use for stains or odors?
First, a specially heated, proprietary cleaning agent is misted in to break down and emulsify embedded dirt or stains. This solution is allowed to dwell in the surface for a short time. Next, the carpet is rinsed with a hot water solution, and simultaneously extracted by our ultra high-powered vacuum system. We have additional steps and techniques ready for your tough problem areas >

Are your technicians certified? How experienced are they?
Yes, they are IICRC Certified, and have years of experience in related services. Check out this tip and get to know our team>
My kids made slime and it's in the carpet, can it be safely removed?
Homemade slime comes in many forms with a variety of ingredients, so care must be taken to check manufacturers' recommendations as well as being aware of product combinations that could cause trouble for your carpeting. Check out this tip for details >

What is the difference between "apparent carpet soil" and "actual carpet soil"?
Over time, carpet and fabric fibers become crushed, damaged and exposed to light. This breakdown, although seemingly small, shows through after very regular use or a significant length of time: Learn more about apparent carpet soil >

If you have a question we haven't answered here
... Give us a call at 651-645-0244!
Custom Carpet Cleaning - Safe and Green! When you call the professionals at PRO, we're happy to accommodate your request for a completely green carpet cleaning! Just let us know you prefer vinegar or plain water over standard carpet cleaning products, and we will happily adapt our process to meet your request. We're interested in helping you maintain cleaning standards that meet the special needs or desires of your household. Just ask!
All tips provided by Professional Carpet & Upholstery Cleaners are recommendations for a best-practice process and may not be indicated for certain types of fiber. Please check with your manufacturer, manufacturer's warranty or call the professionals at PRO with any questions about the application of this process. This tip is presented as a guideline only, and Professional Carpet & Upholstery Cleaners does not warranty or guarantee results of this process unless recommended for the specific fiber type upon inspection.
Back to Carpet Cleaning Tips home >