Carpet Cleaning Tips: From the Pros at PRO!
PRO Carpet Cleaning Tip for May:
Spots on Carpet? Don't Despair! We'll Help!
Got Spots? Never fear! We get asked a lot of questions about spots and stains in carpeting — not dog questions per-se, but we do get quite a few where dogs have played a part! If you're wondering how we handle tough spots and stains in your carpeting, we have answers. This quick read also offers a limited-time bonus! Read to the end to learn more!
Spots and Stains and Your Carpet, Upholstery & Rugs
What do your techs do when confronted with tough stains?

Being IICRC certified, with over 30 years in the carpet cleaning business has its benefits! We bring the expertise of having worked with a massive variety of stain types and situations, all that knowledge, right to your door.
Going beyond expertise, what treatments do you use?
We are serious about our commitment to eco-friendly practices (see last month's article), so you can trust that we'll be consistent with our approach to spots and stains. We favor a citrus-based eco-friendly spray treatment that is powerful in breaking down stains but gentle on carpet fibers.
How expensive is spot and stain removal?
For you? It's part of our service! We expect to confront spots and stains during our carpet cleaning projects. Because we're ready and have the expertise, stain removal is part of our estimate. If there is something that requires much more attention, our techs will advise, offering solutions and guidance on selections based on your preferences.
And the bonus?
During May 2019, our spot and stain removal, and deodorizing, is free with service, and is included in a $149 Three-Room Special!
Give the pros at PRO a call: 651-645-0244!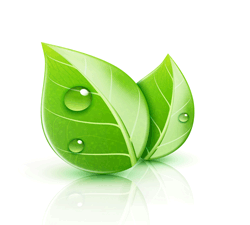 LIMITED TIME OFFER:
$149 Three-Room Special
Call us for details!
Custom Carpet Cleaning - Safe and Green! When you call the professionals at PRO, we're happy to accommodate your request for a completely green carpet cleaning! Just let us know you prefer vinegar or plain water over standard carpet cleaning products, and we will happily adapt our process to meet your request. We're interested in helping you maintain cleaning standards that meet the special needs or desires of your household. Just ask!
All tips provided by Professional Carpet & Upholstery Cleaners are recommendations for a best-practice process and may not be indicated for certain types of fiber. Please check with your manufacturer, manufacturer's warranty or call the professionals at PRO with any questions about the application of this process. This tip is presented as a guideline only, and Professional Carpet & Upholstery Cleaners does not warranty or guarantee results of this process unless recommended for the specific fiber type upon inspection.