Carpet Cleaning Tips: From the Pros at PRO!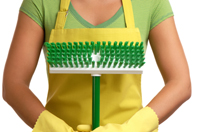 PRO Cleaning Tip:
Spring Cleaning for Your Carpet and Upholstery
Get ready for spring! Spring cleaning can involve hours of intense work, but we have some smart solutions related to carpet cleaning that can make your life easier! This month, the PROs tackle spring cleaning when it comes to carpet, upholstery, area rugs and other specialty fibers. Our staff offer these tips, old and new, and if you're ready for a break, call us for an estimate!
Spring Cleaning: Your Carpet, Upholstery & Rugs
1. Start with water: its a natural cleaner, and sometimes can rid you of a spill, stain or odor by itself! This may be the best option for your fibers, and for the environment.
2. Read cleaning labels: while this may sound obvious, it's easy to overlook this step, but do read fiber care labels and manufacturer recommendations - this not only maintains your fibers in their best condition, but is also a time-saver!
3. Use clean, white towels: Beginning with a clean towel, or white socks as an alternative, will ensure your cleaning effort doesn't cause further damage; towels with printing or color, when used on carpet or other fibers, can transfer their color in unexpected ways.
4. Easy does it! Scrubbing with too much pressure, certain sponges or a bristle brush can separate and fray your carpet fibers, possibly causing permanent damage.
5. Blotting affected areas of upholstery or carpeting is always the safest way to protect carpet fibers - always using clean, color-free, soft and absorbent materials.
6. Using a spray spot cleaner? You may be right on. However, some spot removal chemicals may not be a good fit for your particular fiber - if you're unsure, take time for some research, or give us a call!
7. A spot test will put your mind to rest! If you're ready to go ahead with using an in-home chemical treatment on your carpet or upholstery, test first. A spot test in a corner of your carpeted room, or the reverse side of your sofa cushion can ensure that fiber color will remain unaffected.
8. Freshening sprays or natural oils for odors? These solutions can do the trick for odor removal on fibers, but take care, and test. Depending on the blend, interactions or staining may occur with certain fiber types.
9. Vinegar is a clean, green, solution! Vinegar recipes abound, and are a great alternative to manufactured treatments - good for odor and stain removal, vinegar is a great next step if plain water isn't doing the job. Did you know? We also offer vinegar-only carpet cleaning!
10. Call us with your questions! Cleaning spots from carpets, area rugs or upholstery may seem a little daunting, but simplifying your process and using these tips can help. If you're still not sure, call the PROs! We're always happy to answer your questions about fiber care, and our experts are trained to handle sticky situations!

Give the pros at PRO a call: 651-645-0244!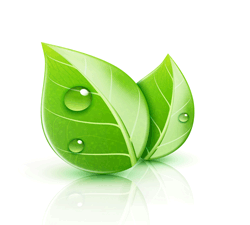 LIMITED TIME OFFER:
$149 Three-Room Special
Call us for details!
Custom Carpet Cleaning - Safe and Green! When you call the professionals at PRO, we're happy to accommodate your request for a completely green carpet cleaning! Just let us know you prefer vinegar or plain water over standard carpet cleaning products, and we will happily adapt our process to meet your request. We're interested in helping you maintain cleaning standards that meet the special needs or desires of your household. Just ask!
All tips provided by Professional Carpet & Upholstery Cleaners are recommendations for a best-practice process and may not be indicated for certain types of fiber. Please check with your manufacturer, manufacturer's warranty or call the professionals at PRO with any questions about the application of this process. This tip is presented as a guideline only, and Professional Carpet & Upholstery Cleaners does not warranty or guarantee results of this process unless recommended for the specific fiber type upon inspection.