Carpet Cleaning Tips: From the Pros at PRO!
PRO Cleaning Tip for May 2011:
Service Excellence, directly from our PROS
Carpet and fiber care may seem simple, but there's plenty to know in keeping these items in their best condition. That's why the PRO team is serious about IICRC certification, ongoing training, and having a genuine interest in what we do for our customers. To that end, this month we'll include technician interviews. Also this month, in honor of over 30 years in business, we'll talk about Service Excellence and what it means for you, our customer (a pretty simple statement, but maybe the best tip yet!).

Dave Moore on Carpet Care
Hi, my name is Dave Moore and I'm a certified technician here at Professional Carpet and Upholstery Cleaners. I've been in the cleaning industry for the past 15 years. I have certifications in carpet, upholstery, drapes, odor, and water damage restoration. I take pride in what I do and it really makes me feel good knowing that my customers are always happy. I remember one customer a few years back say, "It's not like having a workman in my house, it's like having a friend." That's the true meaning of my work. In my spare time I enjoy painting and spending time with my kids. Hope to visit you soon, and build a long lasting relationship.

Keith Jones on Specialty Care
Hi. My name is Keith Jones and for the past nine years I've been involved in the fire & water restoration industry, cleaning up after water damages, sewer backups, and just about any other water related problems people may have. I also do fine cleaning from pack-out to final cleaning after the restoration has taken place. I hold certificates in carpet & upholstery, water damage restoration, and fire & smoke restoration. I am also a certified mold technician. I helped clean and restore a 200 year old church in Shakopee after a fire. I've done cleanup after teargas. I worked on cleanup after hurricane Ivan in Florida drying out churches. I like motorcycles, boating, fishing, and am restoring my 110 year old house. I like what I do & do it well.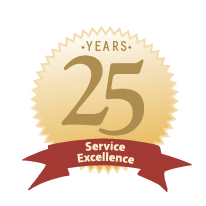 From the Owner:
On Service Excellence
Thanks for reading! I'm Dan, owner of Professional Carpet & Upholstery Cleaners LLC This year, we're celebrating over 30 years in business, serving the Minneapolis/St. Paul metro area. We're proud of our great service record, and our achievements, such as the Angie's List award we received in 2010, and our consistent A+ BBB rating. But awards such as these are not our ultimate goal. Hopefully they let you, our customer, know that we're serious about service excellence... helping you choose us as the professionals who will fulfill your fiber care needs. But our true goal is just this: Service Excellence. We want to ensure that every job we do is done well, and each of our customers is truly satisfied with our work. We hope you'll call us back, and tell your friends about us, sure! However, our primary goal will always be to do the best we can for you, our customer. You really can count on us! So, my tip of the month is simple: Find service providers that you are happy to work with. Things will go well, you'll enjoy the process, communication lines will be open, and the job you need done will be done with Service Excellence.
Give the pros at PRO a call: 651-645-0244!
Custom Carpet Cleaning - Safe and Green! When you call the professionals at PRO, we're happy to accommodate your request for a completely green carpet cleaning! Just let us know you prefer vinegar or plain water over standard carpet cleaning products, and we will happily adapt our process to meet your request. We're interested in helping you maintain cleaning standards that meet the special needs or desires of your household. Just ask!
All tips provided by Professional Carpet & Upholstery Cleaners are recommendations for a best-practice process and may not be indicated for certain types of fiber. Please check with your manufacturer, manufacturer's warranty or call the professionals at PRO with any questions about the application of this process. This tip is presented as a guideline only, and Professional Carpet & Upholstery Cleaners does not warranty or guarantee results of this process unless recommended for the specific fiber type upon inspection.