Carpet Cleaning Stain & Odor Removal
Do you have wine stains, or pet stains and odors in your carpet? Even severe stains can be removed if professional carpet cleaning techniques are applied at the right time and in the right order. New and old odors from virtually any source, including wine stains, dirt, and pet stains and odors, can be eliminated. You can be confident in our professional carpet cleaning track record of more than two decades. Our technicians are trained and IICRC certified in care and stain removal for even the most delicate carpet and rug fibers, as well as upholstery and hard surfaces.
Have you checked out our Carpet Cleaning Tips?
Here at PRO, we want to offer our knowledge to you about how to treat stains, odors and special cleaning issues you may have with your carpeting or rugs. When you have a spill or immediate issue, treating it appropriately from the start is the best way to protect your carpets. Our goal is to assist you in keeping your carpeting and rugs looking their best! Give us a call to have stains and odors removed from your carpeting!
About our carpet cleaning process:
First, a specially heated,proprietary cleaning agent is misted in to break down and emulsify embedded dirt or stains. This solution is allowed to d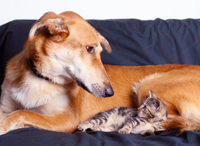 well in the surface for a short time. Next, the carpet is rinsed with a hot water solution, and simultaneously extracted by our ultra high-powered vacuum system. This fiber rinse removes the deep-down soil and stains along with the cleaning solution, leaving your carpet as soft and clean as it can get! After we finish the job, our expert technicians will review the entire cleaning process, make recommendations concerning your particular carpet or fibers, and make sure your expectations are met. Watch the video
Specialized treatment for hard surface stain removal is now available - we also offer tile, hardwood floor and concrete cleaning!
We're always happy to answer your questions about our carpet cleaning process, or provide you with an estimate for stain and odor removal or carpet cleaning service in Minneapolis & St. Paul:

Call now for a free estimate | 651-645-0244