Carpet Cleaning Tips: From the Pros at PRO!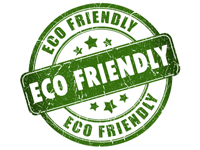 Spring/Summer 2012 Carpet Cleaning Tip from PRO: What is chemical-free or natural carpet cleaning, and what is available from professional carpet cleaners today?
So far this year, we have talked with many customers who are interested in green or chemical-free carpet cleaning. Often, our discussions center on the possibilities for environmentally friendly and safe professional carpet cleaning solutions. We'd like to describe some of the general principles, and get into the details of how we, and you, can make the best selections for professional carpet cleaners and carpet cleaning products. As always, this information is provided as a general topic - feel free to contact us any time with your questions!
What does the basic carpet cleaning process look like?
Carpet cleaning typically includes these four steps:
1) Vacuuming, 2) Application of pre-conditioner/emulsifier (soap) or stain treatment, 3) Agitation and 4) Hot-water extraction rinsing.
Professional carpet cleaning services may select from a variety of emulsifiers for step #2: Professional carpet cleaners may choose from a variety of pre-conditioning solutions. Low-impact formulas are among the green options available. Carpet cleaning service providers also have the advantage of knowing just how much (or how little) product to use, for instance for stain removal (over-use of product may not only be damaging to your carpet fibers, but also, long-term to the environment).
How does PRO make its selections?
We make green carpet cleaning choices from the start:
Choosing to take an environmentally thoughtful perspective from the beginning, PRO only selects from green or natural cleaning options available to us. We believe we can be tough on stains and odors while being gentle with carpet care and the environment. Our choices include low-impact formulas, in cleaners as well as stain and odor treatment solutions.
Water is a precious resource. We also choose to stock our vans daily with fresh, softened water. This is important because softened water actually aides in the cleaning process, allowing all pre-conditioner to be removed more easily. This means less water used in the entire cleaning process.
Do I have additional, more natural choices?
PRO offers green solutions of varying degrees:
After talking with thousands of customers with specific desires about their home and office carpet cleaning, we've learned that choice is important. We make a point to offer green solutions, and we also offer a variety of options such as vinegar-only carpet cleaning (for those using a vinegar-based cleaning process in-home), and also a pure hot-water extraction-only cleaning (which is soft-water based, and is absolutely chemical free).
But how do I know what is best to clean my carpets?
PRO offers knowledge and selection.
When you call to make your appointment, we'll cover the variety of service styles we offer, so that you can make an informed decision. We are happy to provide any one of a number of solutions for your carpet care, or combinations of steps to specifically fit your request. As your chosen carpet care service, we offer our knowledge and experience, suggesting what we feel is the best answer for your carpet cleaning needs; then we look to you to select according to your preference.
With experience and confidence, we can both make informed decisions about carpet cleaning for your home environment and the environment at large. Learn more about our safe carpet cleaning process or contact us directly:
With questions, or to schedule an appointment:
Call today, 651-645-0244!
Custom Carpet Cleaning - Safe and Green! When you call the professionals at PRO, we're happy to accommodate your request for a completely green carpet cleaning! Just let us know you prefer vinegar or plain water over standard carpet cleaning products, and we will happily adapt our process to meet your request. We're interested in helping you maintain cleaning standards that meet the special needs or desires of your household. Just ask!
All tips provided by Professional Carpet & Upholstery Cleaners are recommendations for a best-practice process and may not be indicated for certain types of fiber. Please check with your manufacturer, manufacturer's warranty or call the professionals at PRO with any questions about the application of this process. This tip is presented as a guideline only, and Professional Carpet & Upholstery Cleaners does not warranty or guarantee results of this process unless recommended for the specific fiber type upon inspection.
Back to Carpet Cleaning Tips home >