Professional Fine Area Rug Cleaning
We clean wool, imported and custom-made rugs. Unlike many companies, we don't run your rugs through a machine. Each rug is individually treated by our certified technicians, using proper chemistry and followed with a soft water rinse. Stains and spots can be effectively treated without damaging carpet fibers. You'll find our standards consistently above the industry norm.
Our carpet cleaning process is safe, not only for your carpet fibers, but also for the environment, your family and pets. Having your carpet professionally cleaned will do wonders for the life of your fine area rug, and we are always happy to answer your questions and provide a free estimate. Watch the video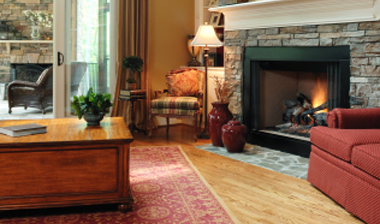 We're your Minneapolis and St. Paul fine area rug cleaning specialists, and our technicians are IICRC certified in fiber-care specifically for high-quality rugs such as wool, Persian & Oriental.
Area Rug Cleaning FAQ
Click here to read the Area Rug Cleaning interview with Keith!
How is Area Rug Cleaning Similar to Carpet Cleaning? Cleaning includes four steps: 1) Vacuuming, 2) Application of pre-conditioner/emulsifier, 3) Agitation and 4) Water-extraction rinsing.
How is Area Rug Cleaning Different? Wool, silk or synthetic rug fiber blends change how we approach the use of hot water, or various emulsifiers or stain treatment. To retain color with no bleeding, and still remove stains, careful management of solutions and water temperature is required. This is different for each fiber type or combination.
How are Stains and Odors in Area Rugs Handled? And the Drying Process? We may select a different treatment process, or employ additional solutions, for area rug cleaning with those issues. If an area rug has average soil, it can be cleaned on site, as long as there is a drying space where the rug will not be in direct contact with wood flooring. With deeper soiling, stains and pet odors, we may request to transport the rug to our location, where we can take extra time to manage the cleaning, stain removal and drying process. This ensures the best possible outcome for area rug cleaning in most instances.
Do You Clean Oriental Rugs? Absolutely. We are very experienced with oriental rugs of all kinds, and as for this type of rug, a 200-year-old rug is just hitting its prime - we're well-versed in the care and management of cleaning in those situations.
What About Getting Area Rugs Thoroughly Dry After Cleaning? Drying times are very similar with most area rugs, however it can be of added benefit to schedule on a dry day, have windows open, or place a fan in the room where a rug is drying following cleaning. These steps can reduce color bleeding and rug shrinkage, particularly with oriental rugs where berries and other natural ingredients have been used to formulate the dyes. With regard to wool rugs, wool is highly absorbent and can hold up to twice its weight in water, so it's important to be patient with the drying process. This is another reason for us to transport rugs to our location, to manage that drying process through to completion.
Call 651-645-0244 now for a free estimate.