Carpet Cleaning Tips: From the Pros at PRO!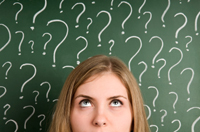 July Carpet Care Tip from PRO: Demystifying the Carpet Cleaning Process
This month we're covering a topic we hear a lot about from our customers - the Carpet Cleaning Process. What is really involved in good carpet cleaning? Does it matter who your technician is? What about green/organic requests? In a special interview-style tip, this month we'll demystify carpet care so you'll be able to recognize quality, ask good questions, and speak the carpet cleaning language like a PRO!
Demystifying Carpet Cleaning, from the PROs!
Today we're sitting down with Dan, owner of Professional Carpet & Upholstery Cleaners, Inc., and Dave, lead technician, to get a behind-the-scenes look at the carpet cleaning process, and unique offerings at PRO.
Q. Good morning Dan and Dave! Thanks for your time today. To get started, would you mind just outlining the basic process in carpet cleaning?
Dan. Sure. Hot water extraction, commonly referred to as 'steam cleaning' includes four steps: 1) Vacuuming, 2) Application of pre-conditioner/emulsifier, 3) Agitation and 4) Hot-water extraction rinsing.
Q. Sounds pretty simple, but can you talk specifically about step #2? What are the ingredients in your standard pre-conditioner?
Dan. Absolutely. There are many choices on the market today for pre-conditioners (a.k.a. 'shampoo'). We select the most environmentally friendly and low-impact emulsifier available. We also use the lowest amounts necessary for good quality cleaning, sparing your carpets, and the environment, of unwanted excess product.
Dave. Yes, and in addition, we take care in our entire process, including disposing of product and water responsibly. Even when a client does not specifically ask for eco-friendly solutions, we provide them as an integral part of our entire carpet cleaning package.
Q. Speaking of 'green', can you describe options for those particularly conscious about their own home environments? (My mind goes to specific allergies, environmentally-centered values or safety requests.)
Dan. Yes. The standard pre-conditioner, step #2 in our carpet cleaning process, may be easily modified to fit client-specific requests, such as pure-water-only, or vinegar and water only, carpet cleaning processes. We're very familiar with, and have many clients who request this alteration for environmental reasons. It is a good option for many people, and we welcome the opportunity to adapt our cleaning service to fit individual requests.
Q. Impressive... and refreshing to hear that you have these options readily available for your customers! You mentioned a pure-water process. Could you tell me more about water in general? Do you use a special water in carpet cleaning?
Dan. Well, we don't use patented water, but we do use a water conditioner at our facility. Our vans are stocked daily with fresh, softened water. This is important because softened water actually aides in the cleaning process, allowing all pre-conditioner to be removed easily, leaving no residue.
Dave. It's important to note that leaving residue from the pre-conditioning process can eventually lead to faster dirt buildup in carpets and fibers; longer-term, so softened water is very beneficial.
Q. Thanks for clarifying that - I was just about to ask about carpet cleaning and residue. How does this factor in to your overall process, and what other points are important for people to know when choosing a professional carpet cleaning service?
Dan. Great question! Fresh softened water, leaving no residue, is just one important element in carpet cleaning. Our carpet cleaning protocol is adjustable to individual needs (organic, pure-water, or vinegar and water carpet cleaning). We also focus strongly on IICRC certification, ongoing training for technicians, and including experiences that build awareness of particular fibers, and their unique care requirements. Other elements such as pre-conditioner dwell-time, aggressiveness of agitation and drying time are all important for best cleaning success. A technician's knowledge, supported by the right products and tools for the job, and balanced with good awareness of what the individual project requires all combine to make for successful cleaning, safety and longevity of your carpets.
Q. Thanks again, Dan and Dave, for your time today!
Dan. You're welcome. As always, we welcome any questions our customers may have, at any time.
If you have questions... Give us a call at 651-645-0244!
Custom Carpet Cleaning - Safe and Green! When you call the professionals at PRO, we're happy to accommodate your request for a completely green carpet cleaning! Just let us know you prefer vinegar or plain water over standard carpet cleaning products, and we will happily adapt our process to meet your request. We're interested in helping you maintain cleaning standards that meet the special needs or desires of your household. Just ask!
All tips provided by Professional Carpet & Upholstery Cleaners are recommendations for a best-practice process and may not be indicated for certain types of fiber. Please check with your manufacturer, manufacturer's warranty or call the professionals at PRO with any questions about the application of this process. This tip is presented as a guideline only, and Professional Carpet & Upholstery Cleaners does not warranty or guarantee results of this process unless recommended for the specific fiber type upon inspection.
Back to Carpet Cleaning Tips home >