Carpet Cleaning Tips: From the Pros at PRO!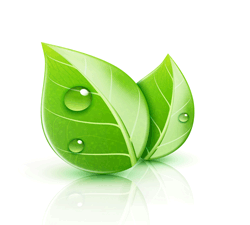 Spring 2013 Carpet Cleaning Tip from PRO: Green carpet cleaning?
Hot water extraction?
What is my carpet
cleaning footprint?
Plus a fabulous Spring Green Carpet Cleaning Coupon for 2013!

With the recent executive order issued by Governor Mark Dayton instructing all state agencies to stop buying products containing triclosan, many individuals and businesses are revisiting their personal contribution to Minnesota's environment at large. Triclosan, as a common agent in hand, laundry and other soaps, has found its way into our lakes and rivers – what else are we contributing and what can we do to improve the care we take regarding our natural resources?
At Professional Carpet & Upholstery Cleaners, we are concerned enough to review multiple times throughout the year our opportunities to purchase green carpet cleaning, spot carpet treatment and other products we may use. We are careful to select those products we feel are efficient and effective, however we don't stop there. Our technicians are concerned about both your home environment and the greater natural environment, and therefore will only use the product amount necessary for your cleaning project. Overuse is an instant negative contribution and we are mindful of this simple fact.
Three Green Carpet Cleaning Options – Every Day!
In addition to the action PRO takes regarding green carpet cleaning and appropriate products and usage, we also stand with you in your wish to provide the very best and most appropriate carpet cleaning process for your home or business. That's why we offer three options:
1) Green standard carpet cleaning with our selected green products and usage,

2) Vinegar-only carpet cleaning, for those using a vinegar-based cleaning process in-home, and also;

3) A pure hot-water extraction-only cleaning, which is soft-water based, and is absolutely chemical free.
So, in the end you know your carpet cleaning footprint is entirely up to you – and by choosing PRO as your carpet cleaning service, you can be confident that we are offering the best options available today and customizing our process to fit your needs!
(coupon has expired)
*Coupon must be presented at time of service.
With experience and confidence, we can both make informed decisions about carpet cleaning for your home environment and the environment at large. Learn more about our safe carpet cleaning process or contact us directly:
With questions, or to schedule an appointment:
Call today, 651-645-0244!
Custom Carpet Cleaning - Safe and Green! When you call the professionals at PRO, we're happy to accommodate your request for a completely green carpet cleaning! Just let us know you prefer vinegar or plain water over standard carpet cleaning products, and we will happily adapt our process to meet your request. We're interested in helping you maintain cleaning standards that meet the special needs or desires of your household. Just ask!
All tips provided by Professional Carpet & Upholstery Cleaners are recommendations for a best-practice process and may not be indicated for certain types of fiber. Please check with your manufacturer, manufacturer's warranty or call the professionals at PRO with any questions about the application of this process. This tip is presented as a guideline only, and Professional Carpet & Upholstery Cleaners does not warranty or guarantee results of this process unless recommended for the specific fiber type upon inspection.
Back to Carpet Cleaning Tips home >