Carpet Cleaning Tips: From the Pros at PRO!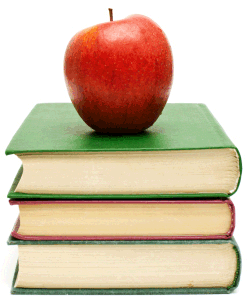 PRO Cleaning Tip
for Autumn 2012:
Back-to-School Cleaning Ideas for Your Carpet and Upholstery
Over time, the PROs at Professional Carpet & Upholstery have offered some great time-saving (and carpet-saving!) tips, for everything from red stains in carpet to pet odor removal. This month, as our Summer-Autumn Tip, we'd like to invite you to browse our Carpet Cleaning Tips section for quick carpet care ideas, and we're also posting a variety of links for convenience, including online resources we know and trust. In addition, we're offering a 20% off coupon that you can use all through the month of September for carpet cleaning services!
Back-to-School Resources: Here's a reprint of some of our favorite online resources for carpet care and stain removal.
Shaw Carpet Care Tips: an online resource for Shaw brand carpet owners, including cleaning and stain removal recommendations.
Mohawk Carpet Cleaning & Maintenance: a great resource for homeowners with Mohawk brand carpet or flooring products.
Crayola Stain Tips & Advice: an interactive cleanup page providing advice on cleaning various products from a variety of home surfaces.
The Carpet and Rug Institute offers tons of tips, suggestions and recommendations about carpet - based on quality research intended to benefit consumers and the environment.
Looking for more details on crayons, gum, ink or ground-in dirt? Check out a post on those cleaning techniques here.
Custom Carpet Cleaning - Safe and Green! When you call the professionals at PRO, we're happy to accommodate your request for a completely green carpet cleaning! Just let us know you prefer vinegar or plain water over standard carpet cleaning products, and we will happily adapt our process to meet your request. We're interested in helping you maintain cleaning standards that meet the special needs or desires of your household. Just ask!

Give the pros at PRO a call: 651-645-0244!

Coupon has expired.


All tips provided by Professional Carpet & Upholstery Cleaners are recommendations for a best-practice process and may not be indicated for certain types of fiber. Please check with your manufacturer, manufacturer's warranty or call the professionals at PRO with any questions about the application of this process. This tip is presented as a guideline only, and Professional Carpet & Upholstery Cleaners does not warranty or guarantee results of this process unless recommended for the specific fiber type upon inspection.