Carpet Cleaning Minneapolis Area: A+ BBB!
Professional, Green Carpet Cleaning Minneapolis/St. Paul: Professional Carpet & Upholstery Cleaners is a name you can trust! With over 30 years residential and commercial carpet cleaning experience, we're the professional, natural process carpet cleaning specialists. We serve Minneapolis, St. Paul and the Twin Cities metro area suburbs with an A+ BBB Rating and rating from Angie's List! IICRC certified carpet cleaners (meet our techs), we use a green carpet cleaning process, safe for children and pets, and eco friendly. Call us now at 651-645-0244 or watch the video: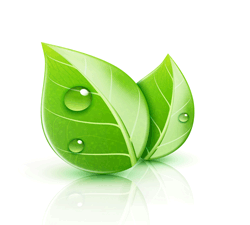 LIMITED TIME OFFER:
$129 Three-Room Special
Call us for details!
Natural, green carpet cleaning, Minneapolis & St. Paul: We've focused our expertise and product selection to use only quality, envioronmentally-friendly, chemically-responsible processes, whether we are cleaning your carpet, fine area rugs, draperies, window treatments, delicate upholstery fabrics, or hard surfaces such as tile or hardwood floors.
Not only does our unique soft water rinse system expertly remove the soil, it also removes soap and powders many carpet cleaning systems leave behind (soapy residue can accelerate future soiling of your carpets). Our techniques are safe for wools, synthetics and carpeting with built-in stain block technology, and recommended by most carpet manufacturers (such as Shaw Industries).
Carpet Cleaning Tip from the PROs!
Looking for solutions to carpet cleaning troubles? Our PROs regularly share great tips and helpful ideas for handling stain and odor issues with your carpets and rugs:
Recent Tips: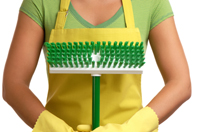 PRO Cleaning Tip:
Spring Cleaning for Your Carpet and Upholstery
Get ready for spring! Spring cleaning can involve hours of intense work, but we have some smart solutions related to carpet cleaning that can make your life easier! This month, the PROs tackle spring cleaning when it comes to carpet, upholstery, area rugs and other specialty fibers. Our staff offer these tips, old and new, and if you're ready for a break, call us for an estimate! Read Spring Cleaning >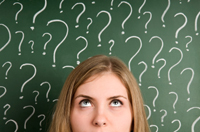 November Carpet Care Tip from PRO: FAQ
This month we're opening a new page including the frequently asked questions we get through calls, inquiries and professional carpet and upholstery care projects! As you may imagine, we get a lot of questions, from "how do you handle tough stains?" to "what about getting homemade slime out of carpet?". Here are just a few >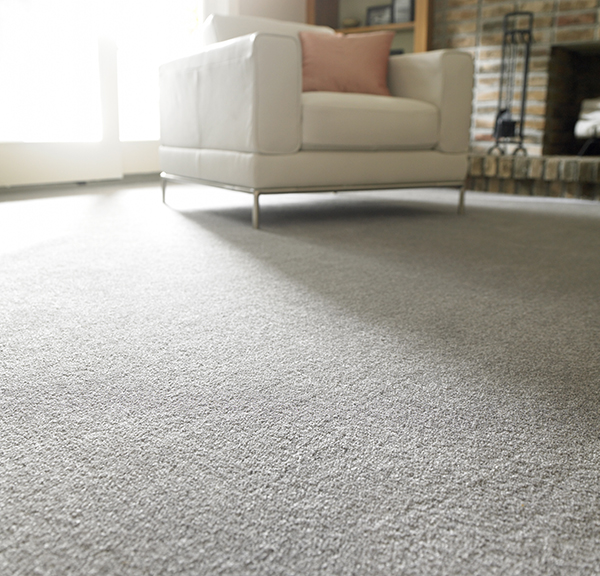 Back To School Carpet Care Tip from the PROs: Dry Carpet Fast
Do you have carpet cleaning (and drying!) questions? We're here to help! Our PROs offer some quick tips to get a quick drying process with your freshly-cleaned carpets. In addition, we have a special carpet cleaning discount offer this month... Learn more >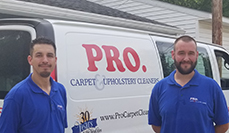 Summer Carpet Cleaning Tip: Meet the Techs, PRO offers Experience and Certified Expertise!
We return with another installment of Meet the Techs for our Summer Carpet Cleaning Tip! In this tip, we introduce our techs, so you can see why we value them so highly! Learn more >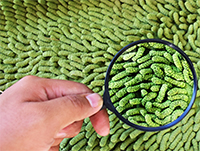 Apparent Carpet Soil vs Real Carpet Soil: The Summer Carpet Care Tip from PRO
Do you ever wonder why carpet, although thoroughly cleaned, remains appearing dingy or dirty? Do you have very old carpeting and wonder why a professional carpet cleaning cannot bring it back to its "like new" state? Apparent soil is a common reason for this occurrence. Learn more >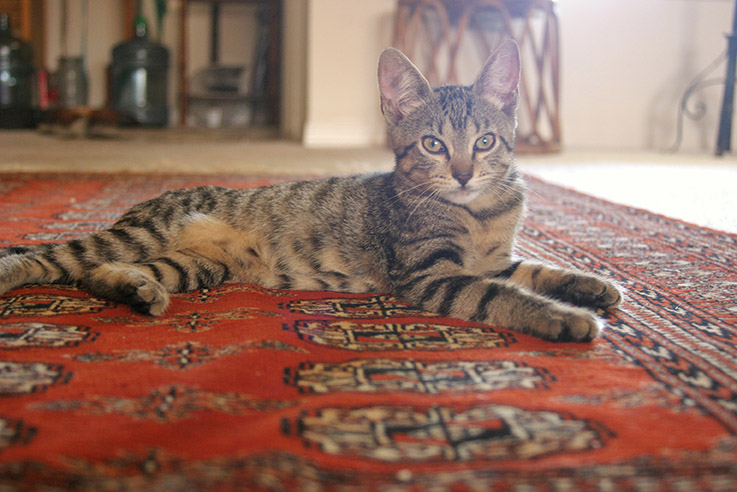 How is Area Rug Cleaning and Care for Oriental, Wool & Silk Rugs Different from typical Carpet Cleaning? We regularly receive calls about area rug cleaning and care, especially for wool, silk, and oriental rugs. This month, in a special interview with Keith, an experienced area rug tech, we'll cover this topic in detail. Ready to demystify area rug carpet cleaning? Read Tip >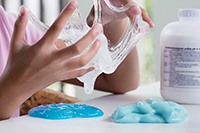 Slime-making at home is a very popular craft activity, but while it's fun and easy, it can come with a price: cleanup! Homemade slime comes in many forms with a variety of ingredients, so care must be taken to check manufacturers' recommendations as well as being aware of product combinations that could cause trouble for your carpeting. Read Tip >

Learn more about carpet cleaning and fiber care >
We're Hiring!
Professional Carpet & Upholstery Cleaners Inc. is growing! We have two opportunities for diligent, highly motivated people with excellent character and customer service skills!

Anniversary Celebration: Thank You!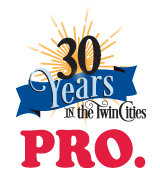 Our 30-Year Anniversary 1st, 2nd and 3rd Place Prize Winners have been announced! Thanks for a great year celebrating our 30th!
Looking forward to seeing you again soon!
Also announcing Our Golden Ticket Winner: Annika Dommer!
30th Anniversary 1st Place Winner!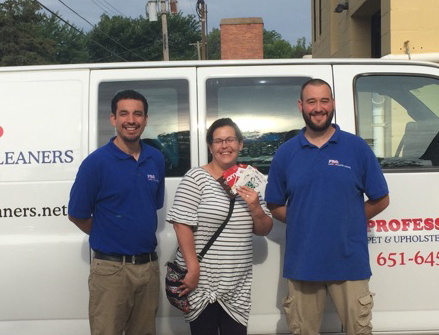 Here we are with our 30th Anniversary Drawing 1st Place Winner! Thanks to all of our many happy customers over the years in Minneapolis - Saint Paul, we're able to celebrate this anniversary! See the prizes - click here for details. Thank you for being our customer!